'The King' Bids Farewell, Rabbits On Ice, Be Canucks Host
All quiet on the Vancouver Canucks front at this very moment, so …
Oh wait! The Vancouver Canucks are looking for an in-arena host. Have the chops?! Here's the form to fill out and you'll need to include a little demo vid'.
Now … Let's Skate!
Henrik Lundqvist has made it official. "King Henrik" is retiring, "the goaltender who retires as the sixth-winningest netminder in NHL history at 459-310-96 with a 2.43 goals-against average, .918 save percentage and 64 shutouts. In the postseason, he added another 61 wins and 10 shutouts and led the Rangers to the Stanley Cup finals in 2014."
Just a taste of Larry Brooks's exclusive article and interview in the NY Post today.
Here's a brief flashback piece to 2016, done by my pal Risto Pakarinen in Stockholm, on Lundqvist's inspirations. Includes two goalies and a tennis player.
We set you up for the IIHF Womens World Championship yesterday. Hockey Canada has a preview of this afternoon's (3 pm – Pacific) Finland/Canada match-up.
Here's the quick puckpedia deets on Nikita Zadorov signing with the Calgary Flames today. One-year deal; he's a UFA coming out of it. Dude is a beast.
The Vancouver Canucks and the Buffalo Sabres began play in the National Hockey League in 1970. The Sabres have had the same man, who took over in their second season, as their play-by-play announcer for five decades. He's the regional legend Rick Jeanneret, who moved over to television in 1996. He's the longest tenured play-by-play man for one team in league history. According to Sabres twitter he's coming back for one more season …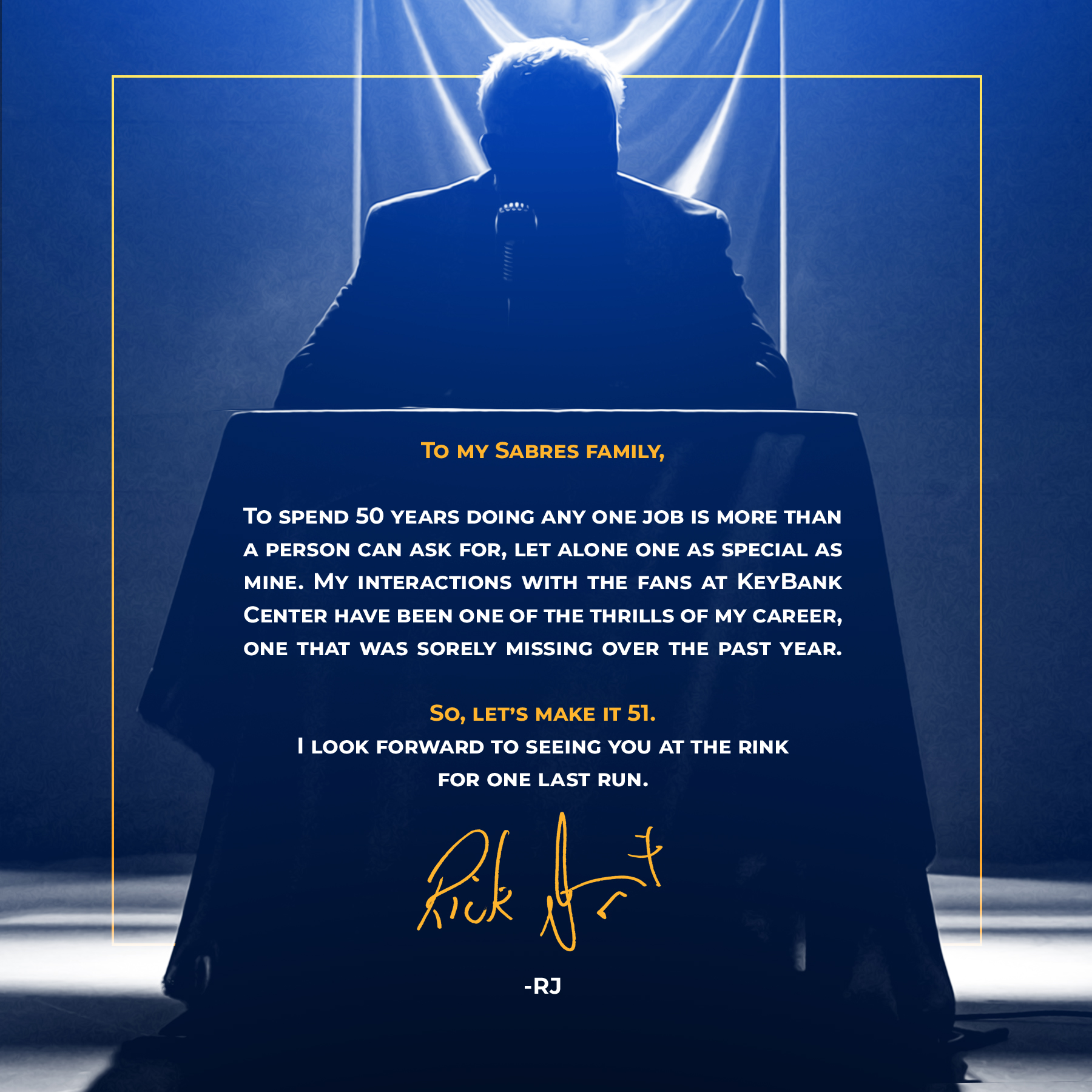 And finally, any fans of the band "Echo and the Bunnymen"? What about the former Saskatoon Blade and Vancouver Giant Wacey Rabbit, definitely on the all-time greatest hoppity-hop names list. Slightly below him would be this guy … re-signed by the Philadelphia Flyers today. He has 39 games of NHL experience.