The Canucks Today, NHL 'Bombs' Press Conference?, Fox Signs
An Olympic update coming shortly, yes some Vancouver Canucks will be busy in Beijing, and a breakdown of young defenceman Jack Rathbone being sent down to the Abbotsford Canucks of the American Hockey League. Those, plus a pregame report and coverage of the New York Rangers visiting the Vancouver Canucks coming to Vancouver Hockey Now and VHN+ today. In the meantime, it's time to take a gander at the rest of the hockey world, so …
Let's Skate! …
I didn't have a chance to see it because I was at Rogers Arena for seven hours Monday covering the Canucks practice and press conferences, then the Rangers practice and press conferences, and then writing a couple of pieces on Travis Hamonic and Tyler Motte, but I understand NHL Commissioner Gary Bettman and Deputy Commissioner Bill Daly held a press conference regarding the Chicago Blackhawks/Kyle Beach scandal.
Apparently it didn't go so well. Here's a statement issued by the Professional Hockey Writers Association on Tuesday morning: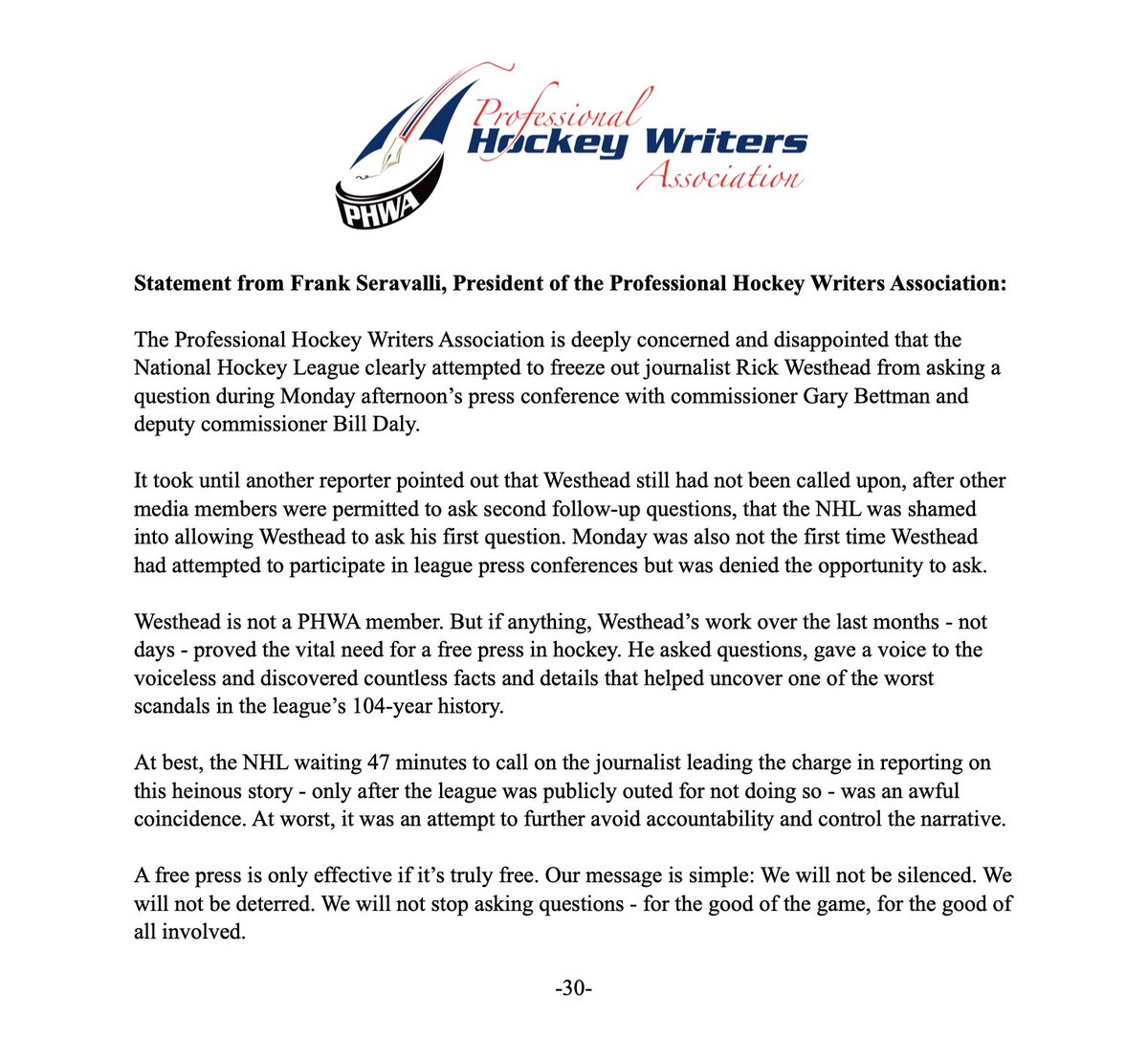 So there's that. And now the legal haggling and manoeuvring has begun over a potential settlement between the Blackhawks and Beach.
Fox Caged
Speaking of hanging around the rink … aside from the usual post-practice comments, those of us on hand yesterday at Rogers Arena for the New York Rangers session stumbled across a surprise development. As we were walking to the media room, Rangers President and GM Chris Drury was walking past us with a smile and a "phew". He had just secured and announced a seven-year deal with his Norris Trophy winning defenceman Adam Fox.
The contract calls for Fox to be paid $9.5-million dollars per season starting in 2022. For 2021-'22, Fox will be paid less than 10% of that as he plays the third year of his NHL entry-level deal. Fox tallied 42 points his rookie season and 47 points last season, one in which he garnered the Norris Trophy as the league's best defenceman over fellow finalists Victor Hedman and Cale Makar.
Enjoy the Hockey Action!!