Vancouver Canucks Draft Lottery Odds Will Not Be Pretty
No one is quite ready to stick a fork in the Vancouver Canucks as they valiantly battle on through injury and a difficult two-game road trip, but an ominous press release came out earlier on Wednesday. The announcement regarding the NHL Draft Lottery.
It's bad news for the Canucks in two regards. One, if they're part of it, it means they've missed the playoffs, and two, given their position in the standings following their late season charge, their draft lottery odds won't be very good. The double-edged sword of making a run.
Take a gander. Right now there's a pretty good chance the Vancouver Canucks will finish in one of those bottom two slots, meaning they'd finish the regular season with one of the best two records of teams not making the Stanley Cup playoffs.
Right now the top lottery seed, meaning the worst NHL regular season record, belongs to the Arizona Coyotes. The Montreal Canadiens aren't much better and it might come down to the last day of the season.
This year it's the "Shane Wright sweepstakes", in reference to the consensus top prospect for this summer's NHL Draft, a right-shot centre for the Kingston Frontenacs in the Ontario Hockey League.
By the way, an important change to note this year, the most a team can move up even if they get super lucky with their bouncing lottery ball, is ten slots. So if the Canucks are at 15 and win a lottery draw, the highest they'll pick is at number-5. So only the top 11 lottery seeds are eligible to luck into the first overall pick.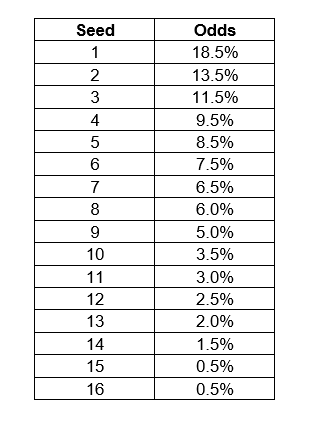 Ultimately, it means the Vancouver Canucks will be picking in the middle of the first round. Maybe one of the six defencemen who are listed between 8 and 22 on the NHL Central Scouting Bureau's prospect list. A conversation for a little later.
For the Canucks at the moment, it's pull off a mini-miracle over the next five games or likely be picking in the pack.
The NHL Draft Lottery will take place on Tuesday, May 10th at 3:30 pm pacific at the NHL Network studios in New Jersey. Expect to see NHL Deputy Commissioner Bill Daly flipping the cards.